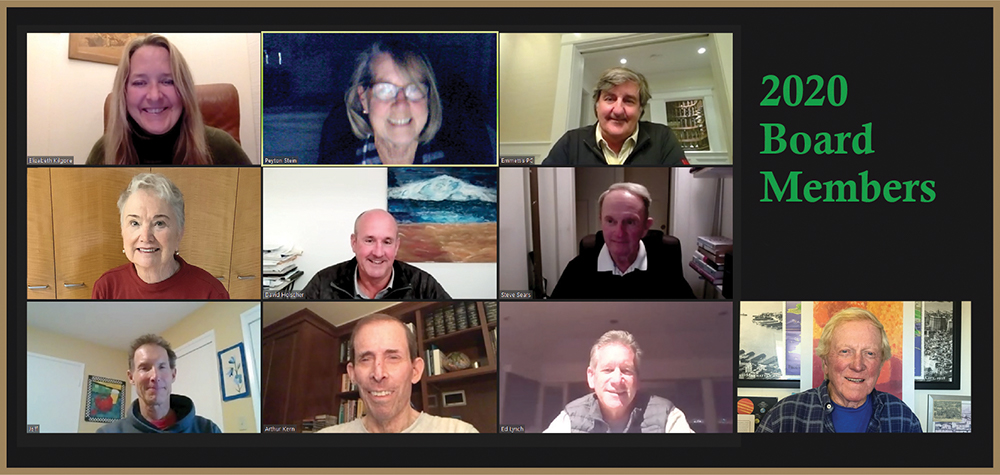 In this year of unexpected twists and turns, we have been proud to support the people in this community as their needs have changed. This could not have been possible without you and your annual donations to the Tiburon Peninsula Foundation. We have been honored to offer grants to larger projects spearheaded by Peninsula residents as well as projects serving local needs. We plan to carry this outreach forward into 2021 as our community begins to recover from this challenging time. Most of all, we are grateful for your support to be able to make a difference in meaningful way.
Here are some examples of how your donations have made a difference:
A sudden need: A group mobilized early in April to provide Safeway gift cards for food and necessity shopping to individuals who have lost their source of income. Transportation was also provided.
Our community and beyond: Started by two of our most dynamic neighbors, Bags of Love provides food and essential items to Marin City and Sausalito School families – sponsored by Bridge the Gap.
The Ranch comes through: An invaluable resource for many, The Ranch created the Ranch Academy scholarships grants which continues to provide academic support during Zoom classes. The Academy works with the Reed School District, providing a place to go for kids whose parents can't say home with them.
Preparing our schools: Through the Reed School Foundation, we funded 5 masks each for students and staff to be distributed when on-campus school opens as well as funding an additional bike rack for the Reed campus.
 The Library goes digital: To accommodate the shift in how our community has accessed resource information online, the amazing library staff pivoted quickly and greatly expanded its digital offerings with classes, books and research resources. Even now, the library currently lends more than 500 books a day to local readers.
All in for All-in: We continue to support this community effort that provides shoes, backpacks, holiday meals, yearbook fees, bikes, summer camp scholarships to aid less fortunate families on the Peninsula. This program has now expanded throughout Marin and works with Adopt-A- Family of Marin.
A Landmark achievement: In partnership with community treasure, Paige Peterson, Landmarks has published a new 'coffee table' book, Growing up in Tiburon and Belvedere. Landmark's archived photos tell the history of our town. The book will be available for Holiday giving.
Other projects supported in 2020:
Belvedere-Hawthorne Nursery School scholarship opportunities
Tiburon Thrift Shop coronavirus retrofit
Irish Music Festival
Projects supported but postponed to 2021:
Redwood High School Grad night
Library Pop-up
Friday Nights on Main
Library Monthly Tea
Thank you again for making all of this possible. Please consider an annual contribution this year. And apply for a grant of any size at www.tiburonpeninsulafoundation.org – no grant is too small!
Stay safe and healthy.