Become a TPF Donor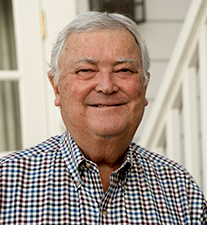 We fondly remember Bill Michaud, a resident of Strawberry and the Tiburon Peninsula. If you'd like to make a donation in Bill's name, please click on the "Add Special Instructions" link when you check out and let us know it's for Bill. All donations in Bill's name will be acknowledged with a copy to Sue Michaud.
All of your donor dollars are sent right back to the community! 

Thank you so much for your ongoing support. Your contribution will go to our General Fund unless you specify a project.

To make your tax deductible donation, please send a check made out to Tiburon Peninsula Foundation or use the Paypal button below.
Tiburon Peninsula Foundation
P.O. Box 210
Belvedere Tiburon, CA 94920
Do you want to make suggestions for new projects or receive more information?  Please email us at info@tiburonpeninsulafoundation.org.
*As a non-profit organization [501C(3)], your donations to the Tiburon Peninsula Foundation are tax deductible.